NE EPSCoR posts RFP for Undergraduate Research Experiences at Small Colleges and Universities
Nebraska EPSCoR created its Undergraduate Research Experience grant program to provide research experience for selected students in small public and private Nebraska colleges and universities that offer undergraduate degrees related to science, technology, engineering, and math. Participation of undergraduate students in research activities is intended to increase pursuit of graduate and professional degrees. The program is funded by a National Science Foundation (NSF) infrastructure grant to Nebraska EPSCoR. Faculty members from groups that are underrepresented in the sciences, or who are including students from underrepresented groups, are particularly encouraged to apply.
Proposals are being accepted through 5 p.m. CST on Friday, February 1, 2019. To view the related Request for Proposals (RFP), please see https://epscor.nebraska.edu/proposals.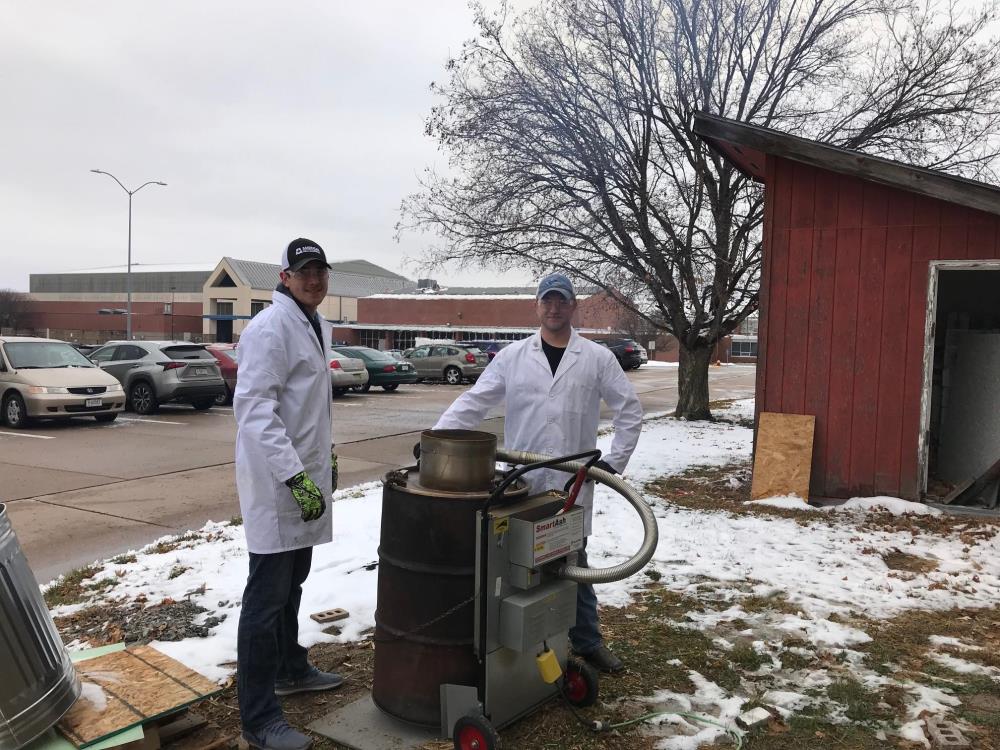 Image caption: University of Nebraska at Kearney students Cam Geiger and Treyten Ruhl use an ashing cyclonic furnace to convert corn to ash, for a research project with Construction Management Assistant Professor Mahmoud Shakouri. The project investigates using corn waste as material for cement, and was funded by Nebraska EPSCoR.